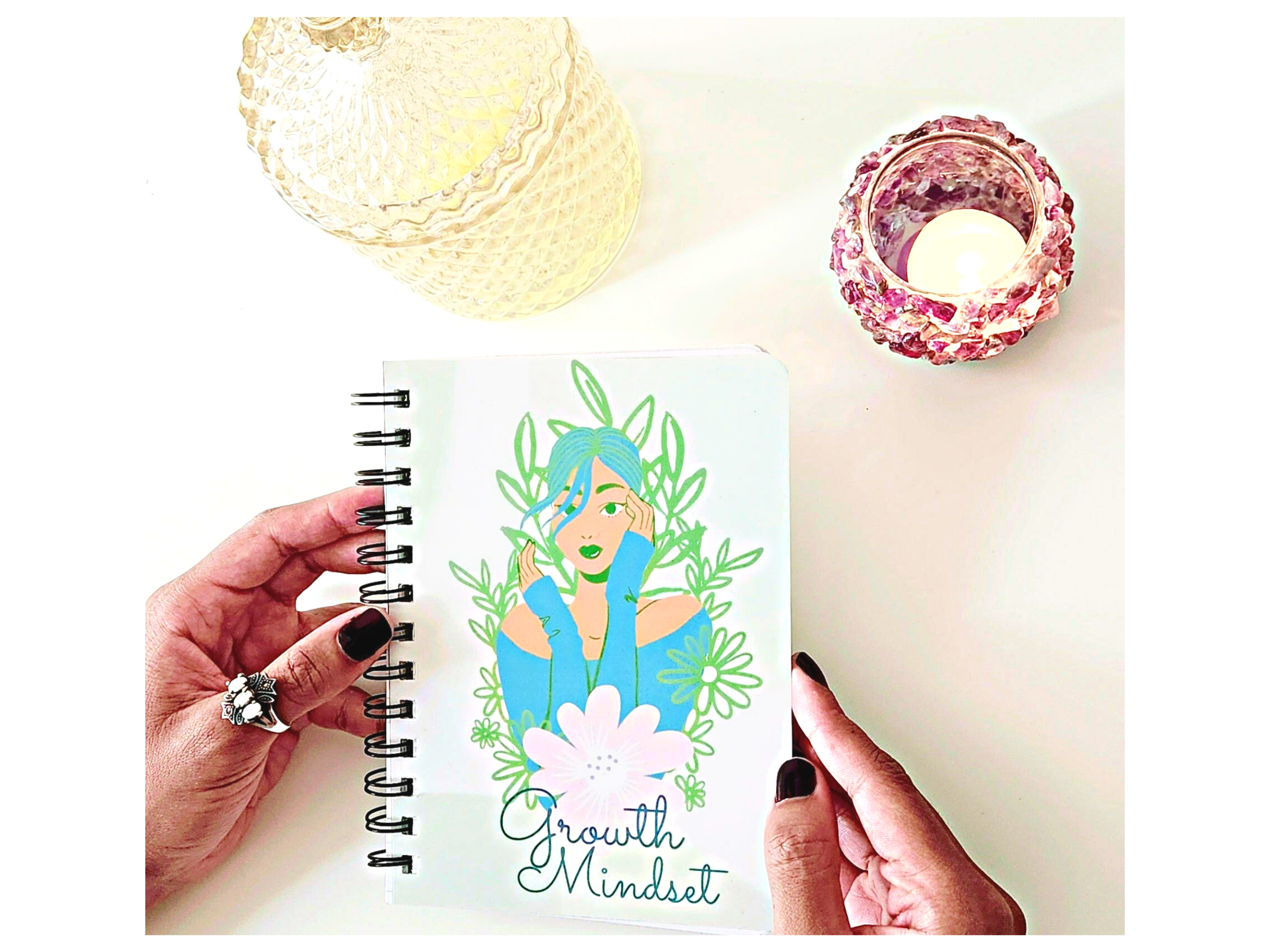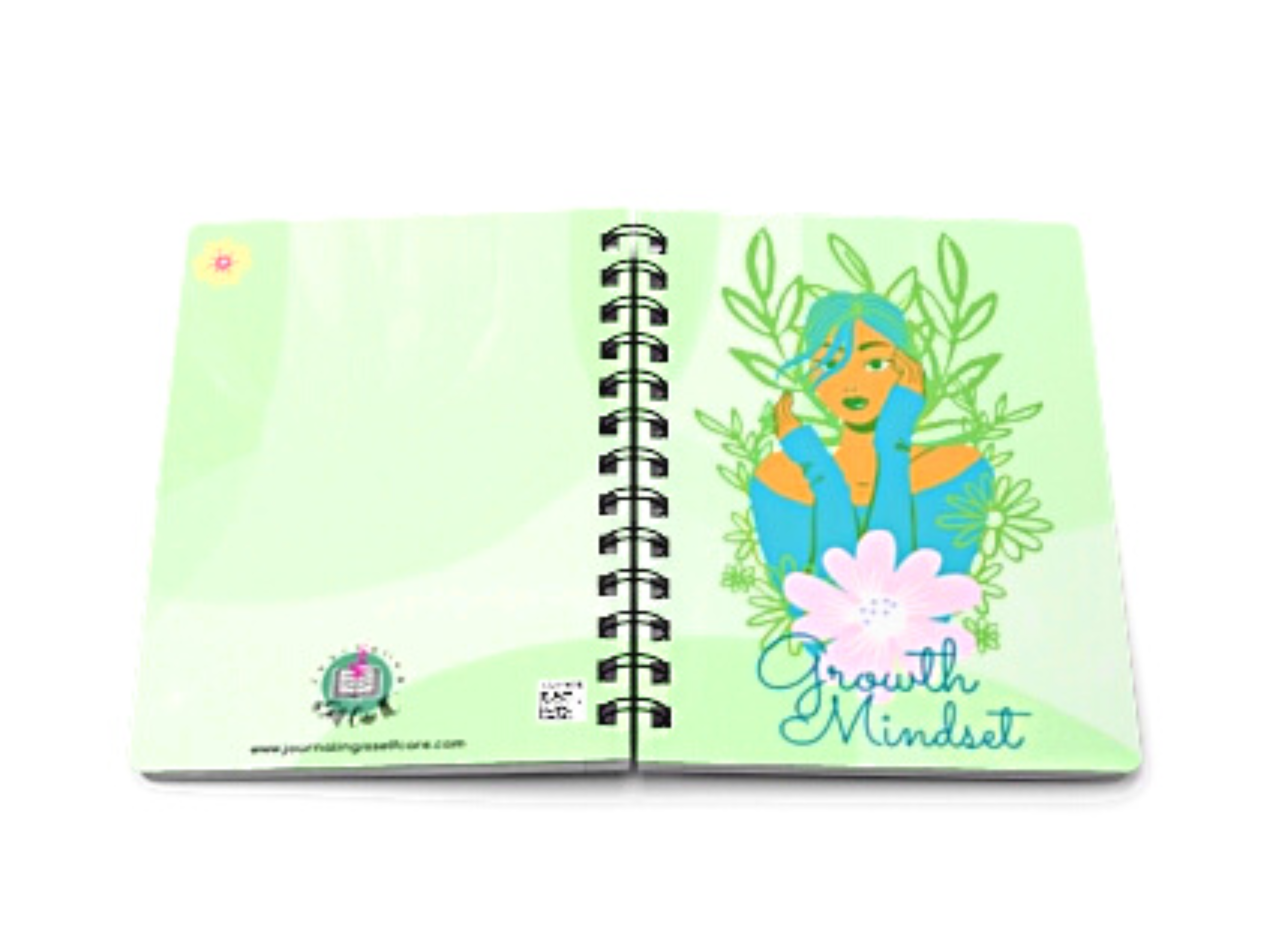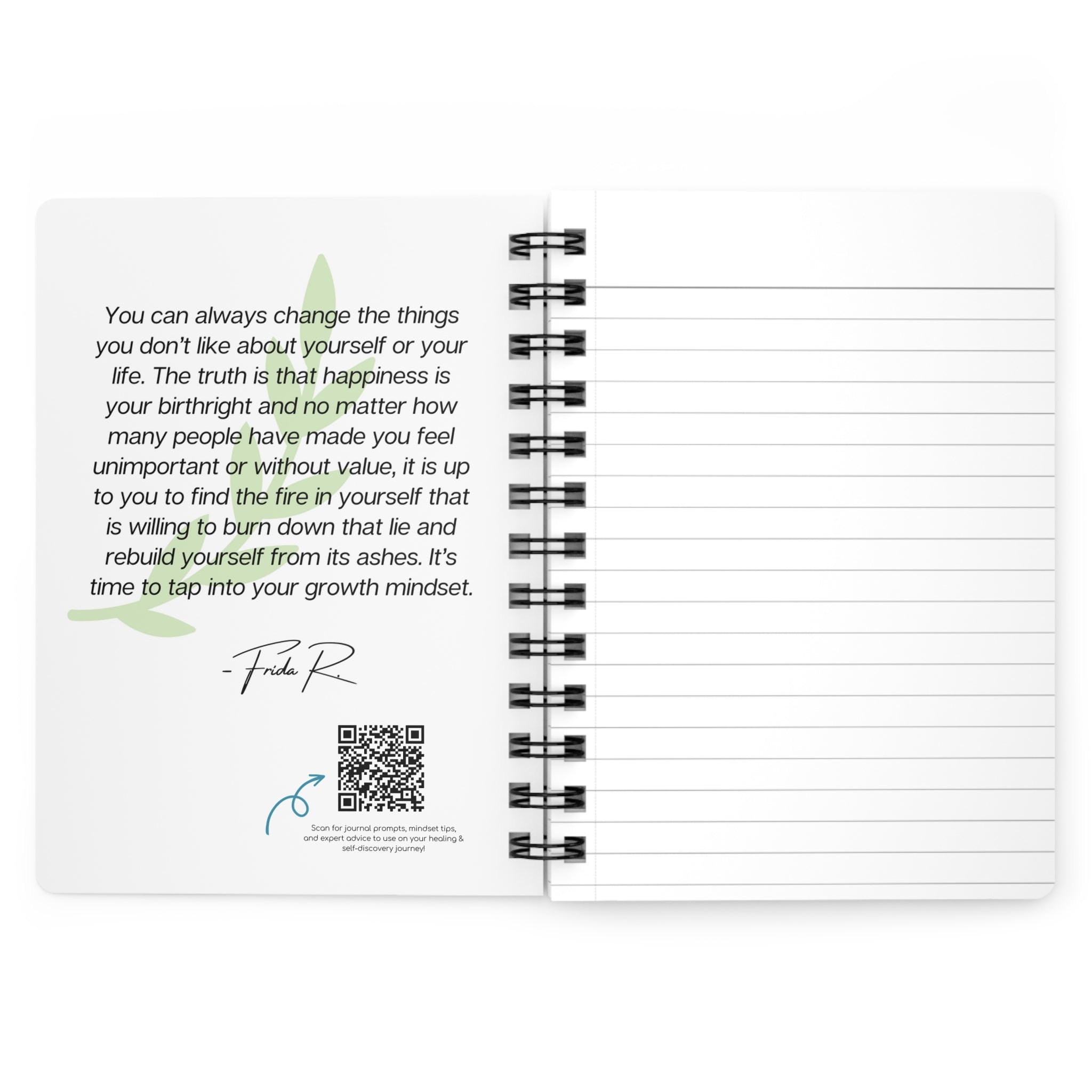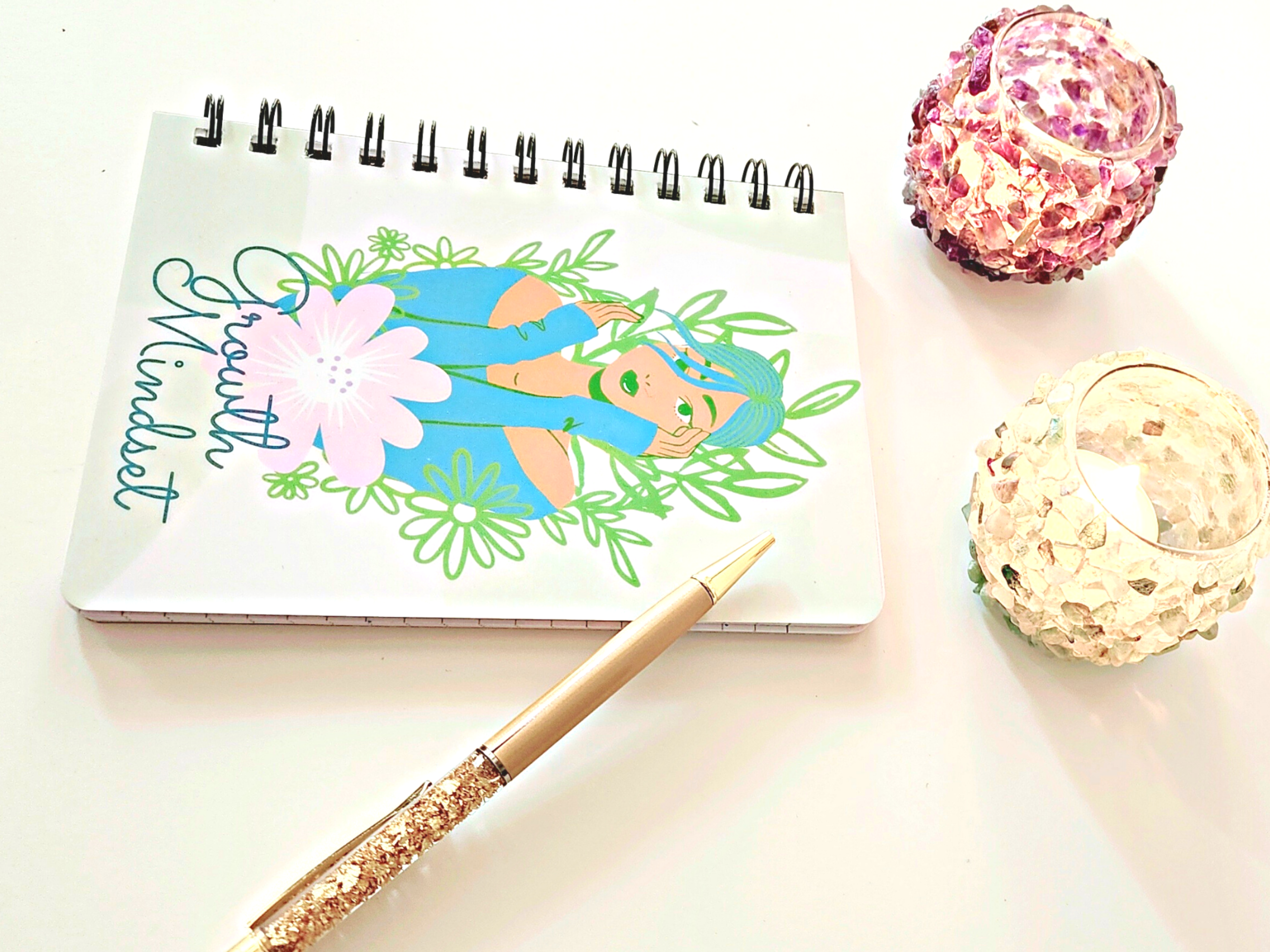 What is a Growth Mindset
A growth mindset is an idea that every challenge, failure, and setback can be seen as an opportunity for learning. People with this perspective have a habit of not quitting when faced with difficulty in life but instead pushing forward to try new things or do better next time around; they're more likely than those without it to take risks even though these should bring anxiety because being aware enough means never feeling too apprehensive about what might go wrong again!
Advantages of keeping a Growth Mindset Journal
Admit and embrace imperfections: You are not perfect, no one is. Let's face it—the truth hurts! But the sooner you accept this, the better off you will be in your journey to growth. Acknowledge failures and take them as lessons learned rather than giving up entirely on something that isn't working out right away or looking at yourself through a lens of negativity.

Increase self-awareness: Growth Mindset Journals are excellent tools for increasing your awareness of things that hold you back from self-improvement or that lead to negative feelings. Through the journal, pinpoint what those things are and begin taking small steps towards eliminating them as roadblocks on your path to growth.

Plan, track, and monitor progress: Writing down goals is the first step in achieving them; without a plan of action though it's easy to fall off track or lose focus on the goal. With your mindset journal, you can set specific goals with a plan of attack and monitor them as time goes by to see if they are working out how you imagined they would—if not, adjust accordingly!

There is no failure only learning: A growth mindset allows you to turn every failure into an opportunity for learning. Perhaps this is what makes them so resilient and persistent in the face of challenges, knowing that at least they're trying even if it doesn't work out exactly as planned!

Focus on actions, not traits: In a growth mindset journal, traits are not as important as actions. For example: When we achieve top grades in our subject, it is important to note down what actions led us there. We should always write about the steps that made all of this possible instead of just saying I am intelligent enough or whatever came into mind when thinking up an answer for "how did you do this?".
Just what I needed
I have recently reconnected with my love of journaling since getting these. They're the perfect size so I can take them along anywhere. I've been really loving the inspirational quotes in them and the creators story. It's so empowering! I've been on a journey of self love and self healing and I really connected with it. This journal has been a wonderful tool to help me along the way. I've been able to keep track of my thoughts and remind myself to keep going when it's hard. It's helped me destress and calm my anxiety when I need it. It's a wonderful feeling!
I absolutely love the way they're made. They are super sturdy and amazing quality. I can toss them in my bag when I'm in a hurry and not have to worry about them getting hurt. (Unlike some that come apart at the bind and make a mess) Mine go with me everywhere now. I recently took a weekend trip and rode the train and I had them with me. I spent a good amount of the time writing down memories of past trips I had taken. It's funny how I had forgotten some things until writing. I've missed this. I'm so thankful to have gotten in touch with a part of me that I thought had been lost.
Lovely journal
I love the quality and the durability of this journal and the easy access for storage when on the go! Also love that you can get more information on how to go about journaling through the QR scans code that's provided with this journal!
Growth Journal
I love these journals and I have gifted one to my daughter.Journalising is self care is truely how I think and completely agree with Frida.The inspirational quotes at the start and QR codes at the end make these journals stand out.I love the spiral binding and it makes it more easy to handle plus size of journals is perfect to carry along anywhere in bag.