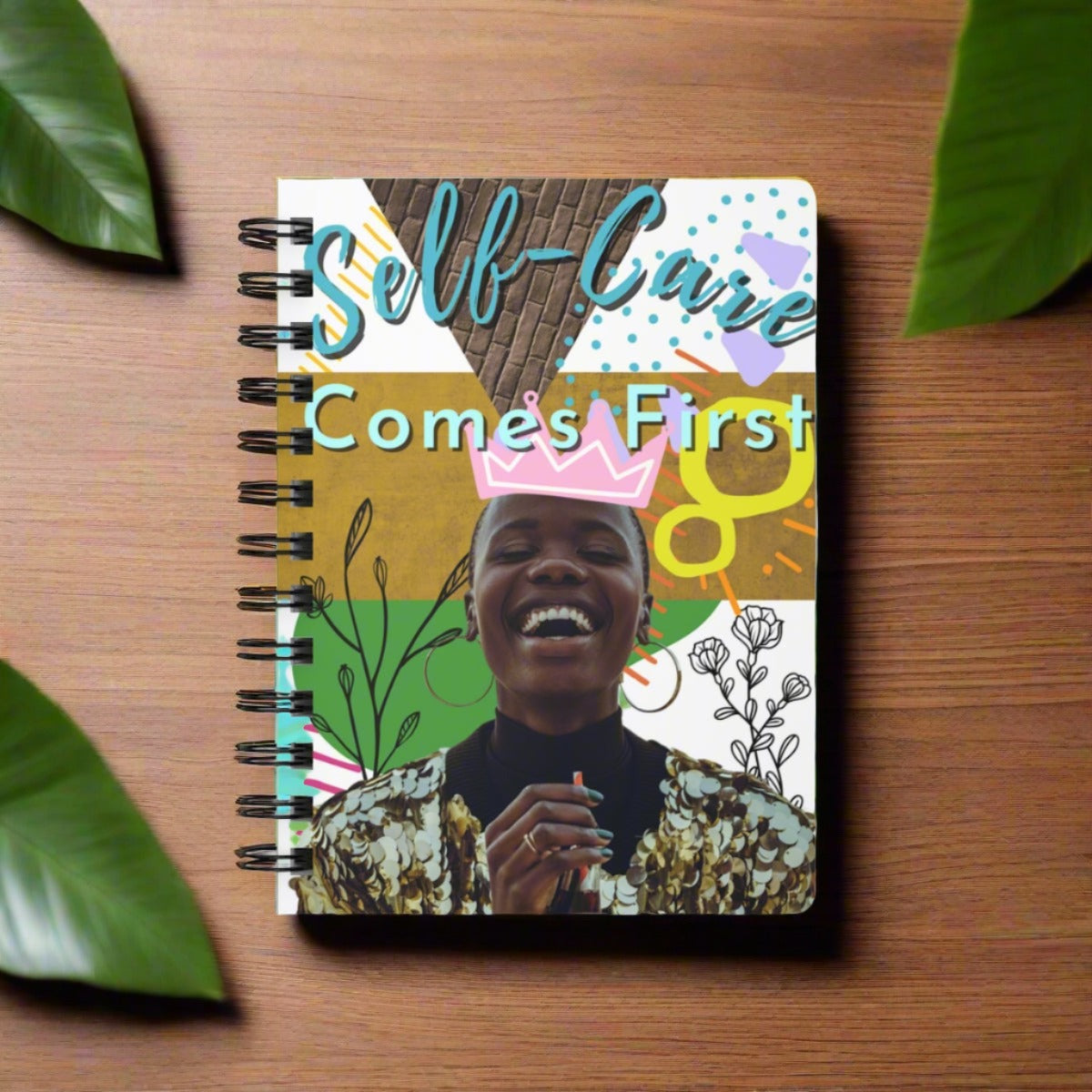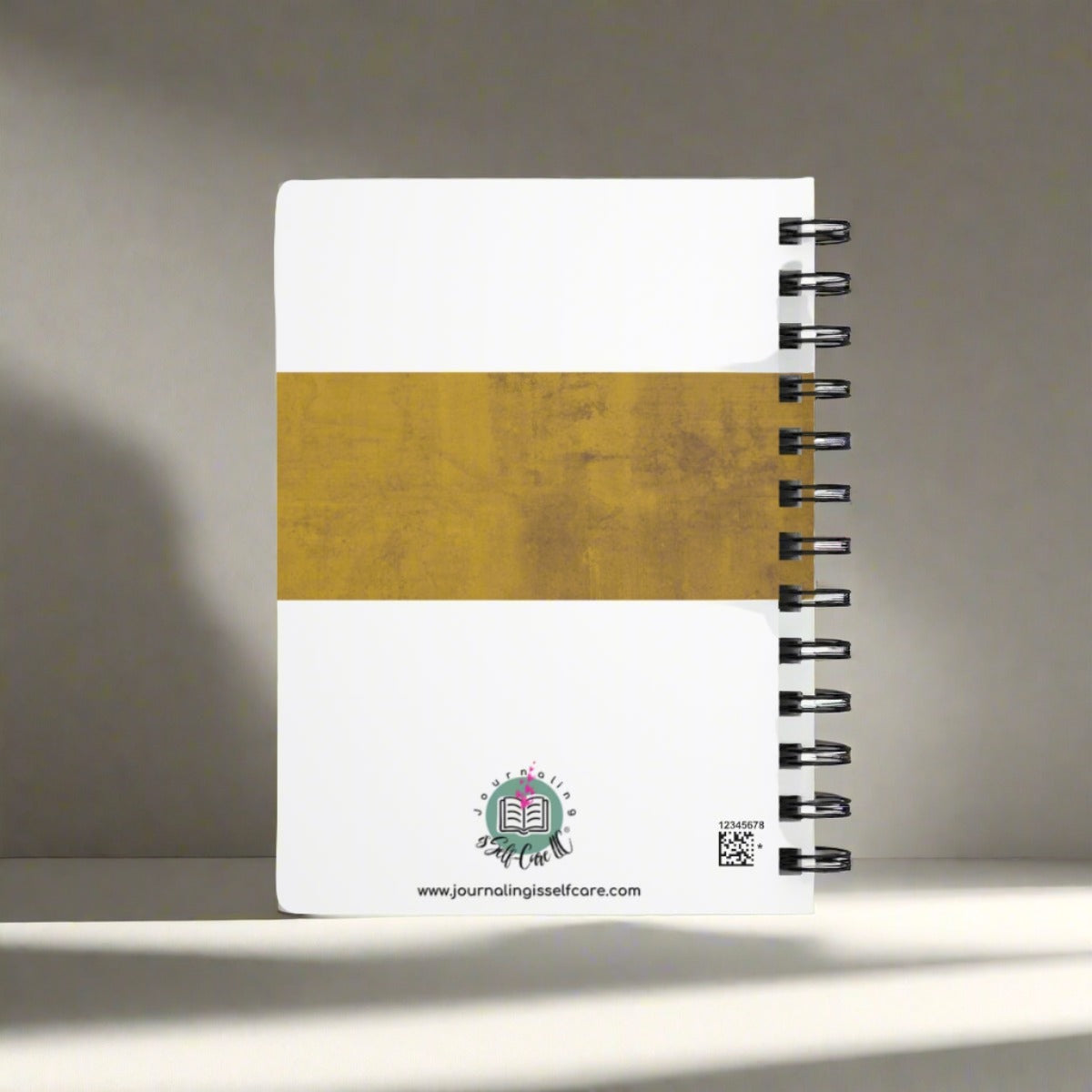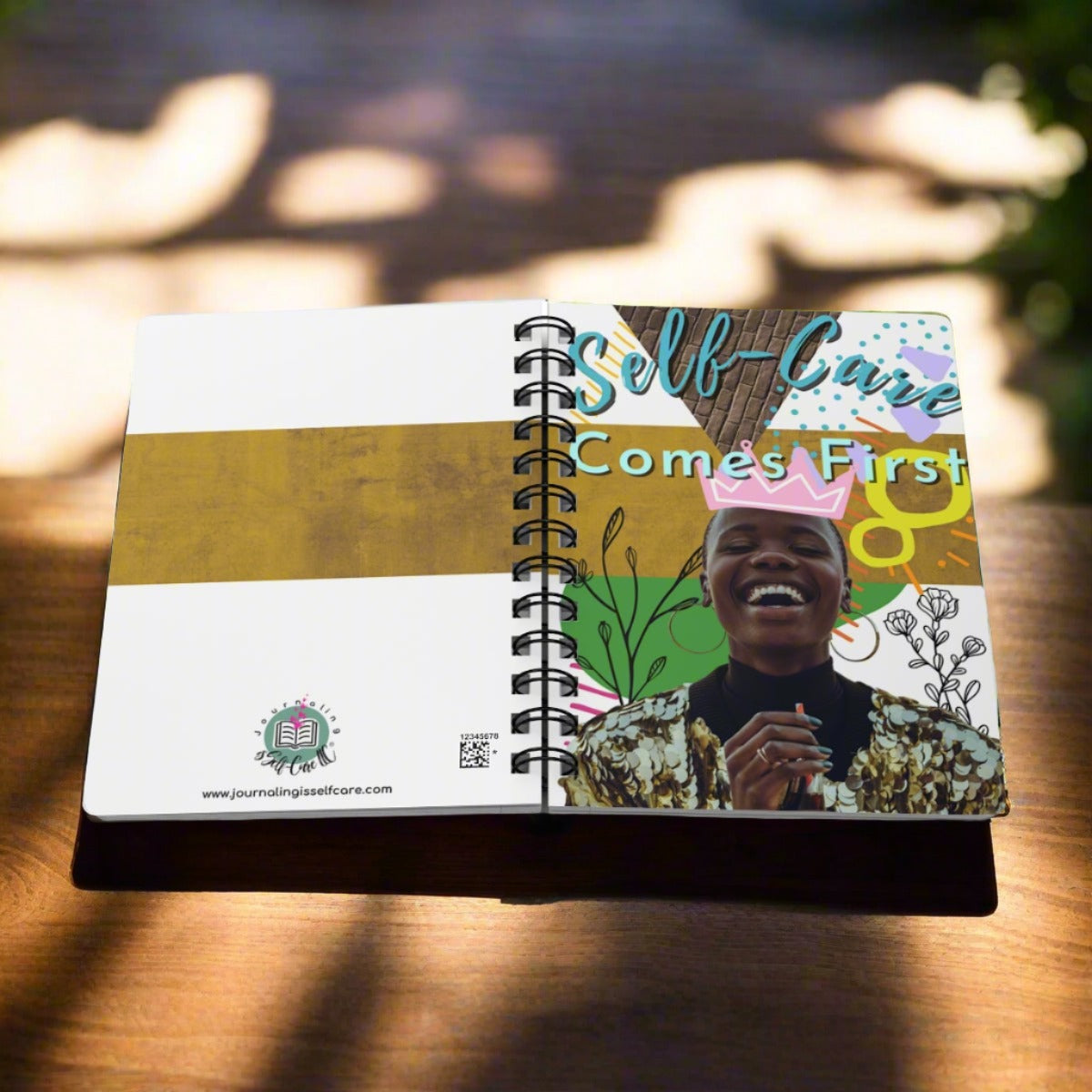 Journaling is Selfcare
We all get stressed out by situations, relationships, work, or just life in general, and sometimes stress pushes us to the point of frustration. But, unfortunately, most times, we don't deal with stress or frustration in the best way; most of us just compartmentalize or vent.
Compartmentalizing or venting is not appropriate to deal with anger or frustration. You may end up hurting people by venting because you said things you didn't mean to say in a hurtful way, and no matter what people tell you about letting people know when they are overstepping, how you do it matters.
On the other hand, compartmentalizing only helps you keep your emotions at bay for a short time, but you can't suppress them forever. Then, when they do come up, expect an avalanche of emotions to crash down on you.

Keep reading to learn how to deal with stress, frustration, and overwhelming emotions.

Why Do I Need a Self-Care Journal?

Many women find it difficult to ask for help because they are often their family's support system, but you need someone to look after you as well. If you keep being strong for everyone else while no one looks out for you, you may end up having a massive meltdown or sinking deep into depression.

Keeping a self-care journal for women can help de-stress, express your emotions, and examine how you feel without lashing out at others or keeping your feelings so tightly wrapped up that they come crashing down on you.
Writing about your feelings every day may seem extra, but no one knows you better than you. So, if you're going to be yourself and learn how to express your emotions healthily, journaling for self-care is a great way to go about it.

What Do I Write in a Self-Care Journal?

Starting your self-care journaling lifestyle isn't always easy. It's natural to get stuck on what to write and leave out of your self-care journal. Here are some pointers to get you started:

Write Everything
Everything you're feeling is important; don't leave anything out; the more you write about yourself, the more you'll learn about yourself and what matters to you. Even if you believe some feelings are insignificant, your self-care journal is about you, so don't be afraid to express yourself. Dig deep and let it all out.

Start With Outlines
Although writing down everything helps reflect on your emotions and determine why you felt that way at the time, you might want to start with outlines so you can list everything you feel. Making outlines in your journal is similar to making an emotional map; it helps guide your emotions. If you begin writing without a guide, there's a good chance you'll forget to include something important in your self-care diary because you were too focused on one thing. You may not be able to figure out everything all at once, but having a sort of mind map makes it easy to navigate self-care journaling.

Ideas
Your emotions are a goldmine of creative ideas. Almost always, there is a solution to the problem within the problem. If you can channel your energy into turning your frustrations into opportunities, those things you're frustrated about might be what leads you to your big break. Or, if you're just writing about something and an idea comes to you, write it down and expand on it. You got the idea because you were digging deep into your mind; you might not have discovered how impressive you are if you hadn't started keeping a self-help journal.

Document Your Goals and Achievements
Journaling for self-care is more than just writing down your feelings for therapeutic purposes; it can also be used to set goals and track your progress. After acknowledging and examining your journal entries, you may discover that you need to invest more time and resources in improving yourself. Write down what you want to improve and how you intend to do it in your journal.

How Do I Start My Self-Care Journaling Journey?

Starting is always the most challenging part of any task, but you just have to take that step. Here are some tips to help you start your self-care journaling journey effortlessly:
Just Start: This may sound cliche, but the best way to start is to start. Pick up your pen and start scribbling down your feelings, no matter how incoherent they are. Fill your journal with your emotions; stress, frustration, anger, and anxiety; don't worry about grammar or how you're writing in a frenzy. Just keep the pages coming.

Take a breather: You keep a self-care journal to relieve stress, not to increase it. So when you find yourself squinting to find words after writing, it's time to take a break. Pause, move around, and engage in some activity. It will help clear your mind and allow you to gather thoughts.
You can't write your feelings under pressure, to be honest. You want the most genuine part of yourself in your self-care journal anyway, so putting pressure on yourself to keep writing even when you're tired isn't a healthy self-care journaling habit.
Make it a Daily Habit: You began your self-care journaling journey to pour out your heart without restraint, so you don't end up blowing up or drowning in your feelings, but how can you do that if you don't do it regularly? A daily self-care journal is the best type of self-care journal. It's just easier to establish a habit of something you do daily because it sticks with you!
Yes, you may have a crazy schedule and can't seem to find time to fix your self-care journal time, but you can set self-care journal prompts so you don't forget to document how your day went, how your day is going, or how you want it to go in your self-care journal. You can even make it more enjoyable by labeling it creatively.
Write in a Soothing Environment: You need to be in a relaxing environment to think clearly and analyze your thoughts. You can't reflect on your thoughts if your environment is in chaos, there will be constant directions, and before you know it, your mind is already occupied with something else. You could also listen to soothing music or sit in a relaxing environment to reflect on what you wrote in your self-care journal.

Don't Dwell on it: When writing and meditating in your self-care journal, don't get frustrated because you think you're doing everything wrong or your thinking or feeling is messed up. The truth is that no one is perfect, and our flaws are what make us unique. Accept your flaws; there is always room for improvement. The goal of self-care journaling is to be the best version of yourself, not to be perfect. Instead of constantly chastising yourself for feeling a certain way, ask yourself what you can do with that feeling. Work on yourself but don't lose yourself in the process, so keep in mind when you're writing and meditating on your thoughts that happiness is the goal, not perfection.

Make it a Dialogue: If writing in first person feels strange, try writing in a conversational tone. For example, instead of a one-sided narration, you could personify your self-care journal and engage in a conversation with it. Writing in this style is fun and therapeutic; it's more like talking than reporting. Your self-care journal has now become a confidante.

Use a Personalized Journal: It's much easier to write a journal that represents how you feel, so don't just pick any journal; instead, look for one that reflects your feelings and expectations. Then, when you see that journal, it reminds you of home, and you're always at ease writing in it.

Get Journal Pals: Having a community that also journals will keep up your spirit and help you be consistent. When you're feeling out of touch with your journal, talk to Journal pals about it; they'll be able to advise you on how they kept up their daily journaling habits.

How to Use Journaling for Self-care

Your journal does not have to be just a writing pad; with the following tips, you can turn it into a safe space as well as your coach:
Meditate on your thoughts: Don't just write; think about what you've written, and carefully analyze why you wrote what you wrote. Your self-care journal will easily transform into a self-help diary when you figure out why you're feeling all these emotions. If you can figure out what causes your stress and frustration, as well as what makes you happy, you'll know what to do less of and what to put your time and energy into.

Set goals: The anxiety and other negative emotions you're experiencing are most likely the results of an unfulfilled desire. You can use the root cause of your feelings to set goals for self-improvement if you can dig deep enough. For example, if you're feeling unfulfilled because your job isn't satisfying you, you could write in your self-care journal about how you're going to make a conscious effort to transition into a role that does. You can use your self-care journal for more than just writing; you can use it to set goals and even fuel passions you didn't know you had.

Keep it real: The entire point of keeping a self-help journal is to find out your actual issues and hash them out peacefully without being judged or expressing your feelings in unhealthy ways. But how would you do that if you don't write how you genuinely feel in your self-care journal? So don't be afraid to use your self-care notebook; it's a safe space.

Find Patterns: Your thought process is something you won't be able to grasp until you start studying it. Keeping a self-care journal will help you discover patterns in your thoughts and better understand yourself. You can break bad habits and toxic relationships if you already know what triggers them.

What Are The Upsides of Keeping a Self-Care Journal?

Accountability
Your self-care journal holds you accountable for the actions you take. If you do something out of character, writing it down in your diary and reflecting on it will help you realize you were not being your best self. You're not chastising yourself or mentally judging yourself with a journal; instead, you're breaking bad habits and becoming a better person. It also helps you focus on the goals you've set and track the effort you're putting in to achieve them.

Self-improvement
Constantly writing and reflecting on your thoughts will not only help you pour out your heart, but it will also help you have a defined thought process and handle your emotions better, as well as improve your writing skills.

Improved Memory
You have to recollect events to document them in your journal. You're exercising memory with this. Memories are like muscle; they become more defined. When you hone your recollection of events to make journal entries, your recollection of events will become more vivid.

Boldness
You'll get better at expressing yourself, being confident in yourself, and loving who you are. You don't need anyone else to define who you are and how you're filled with greatness because you've constantly honed your intelligence to break bad habits and pick up good ones. You're also discovering and reinventing yourself daily, which gives your self-confidence a healthy boost.
Summary
Keeping a self-care journal isn't just for destressing and letting out all your emotions; you can use it to improve your mood, break bad habits, and set goals for yourself. In addition, having a personalized self-care journal makes journaling effortless; if you couldn't write in your journal consistently before, try a personalized self-care journal.